[announcement] ROOKIE SUPPORT Winner
2019-11-25 18:53:31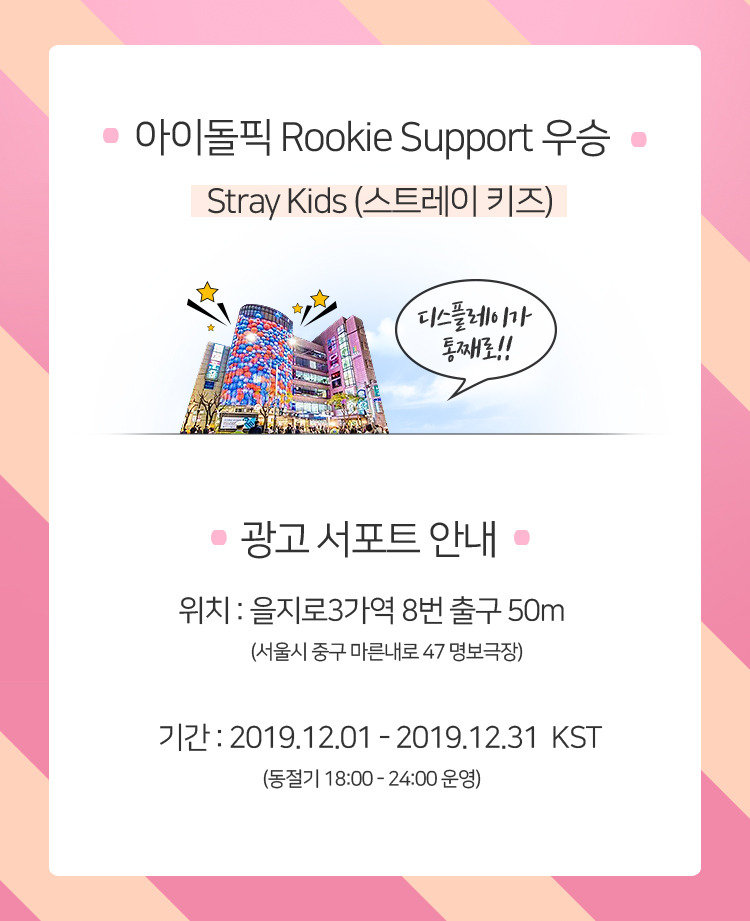 ANNOUNCEMENT of [MyungBo Art Hall AD] ROOKIE SUPPORT
- winner : 스트레이키즈 Stray Kids

- voting period : 2019/11/11 ~ 11/24 KST
- display location : MyungBo Art Hall, near Euljiro 3-ga station in Korea
- display period : 2019/12/01 ~ 12/31 KST

-
Hello, this is idolpick team.
A video of Rookie Support winner, which was originally guided for two weeks, has been misguided for 1 month in some parts, and we're trying to extend the display period to 1 month. Idolpick team will do our best in the future. Thank you.
이전